About Us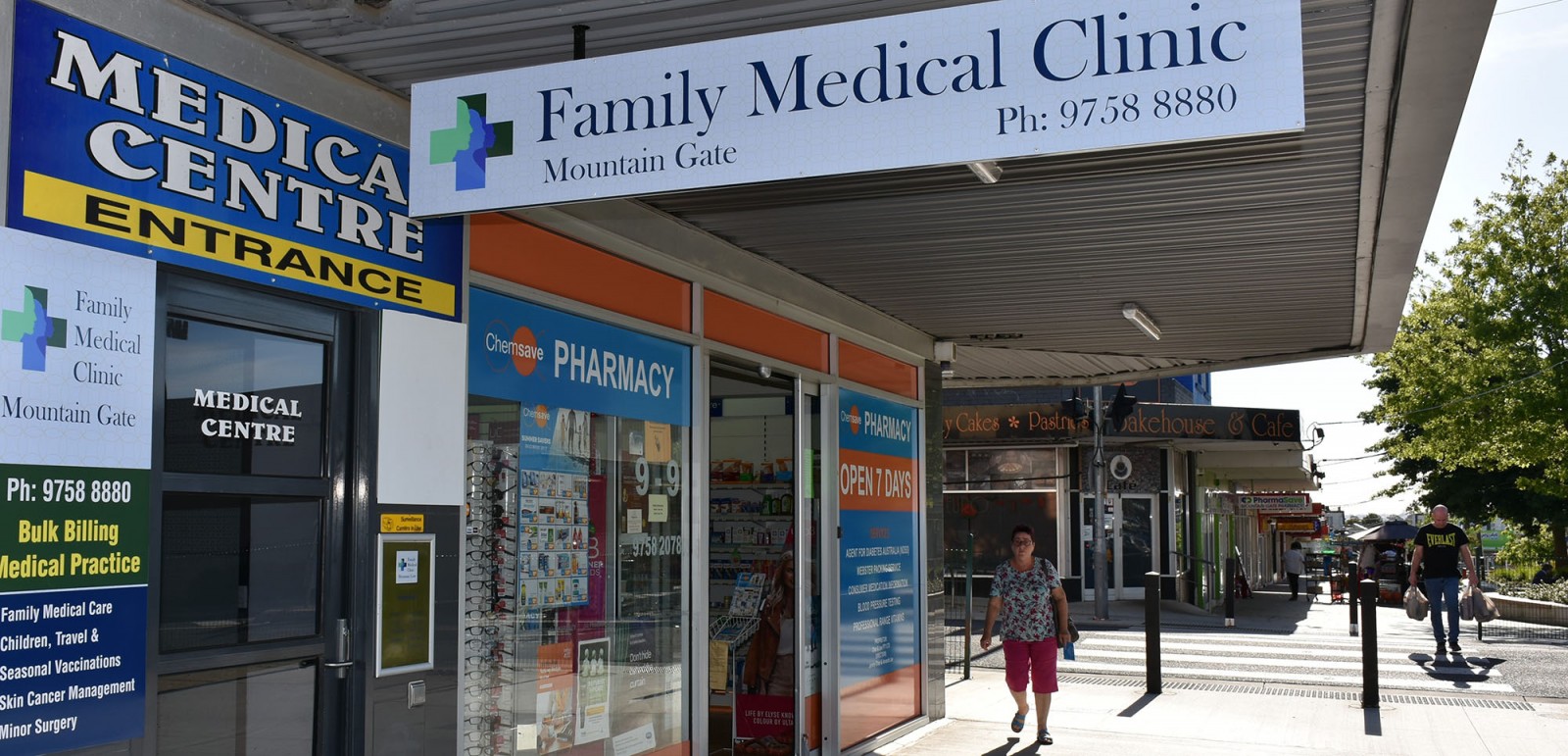 Family medical Clinic Mountaingate is a purpose built medical center located in Mountain Gate shopping center, Ferntree Gully. The clinic is upstairs with entrance next to Luks pharmacy and has lift and staircase access.
Dr Rao has been working at this clinic since 2012. He took over the management of the clinic in early 2017 and renamed it and has extended the opening hours.
The clinic prides itself in providing good quality clinical care to residents of Ferntree Gully, Boronia, Lysterfield, Knox and other nearby suburbs. We service all age groups.
The clinic bulk bills all patients who has valid Medicare card. We provide care to Workcover and TAC patients.
Patient has to pay for all medicals- Commercial driving license medical, Pre-employment medical, Boxing medical and Diving medical.
The clinic has pharmacy and pathology services adjacent to it.
The shopping center has ample parking.